How to Come Alive with Norman Mailer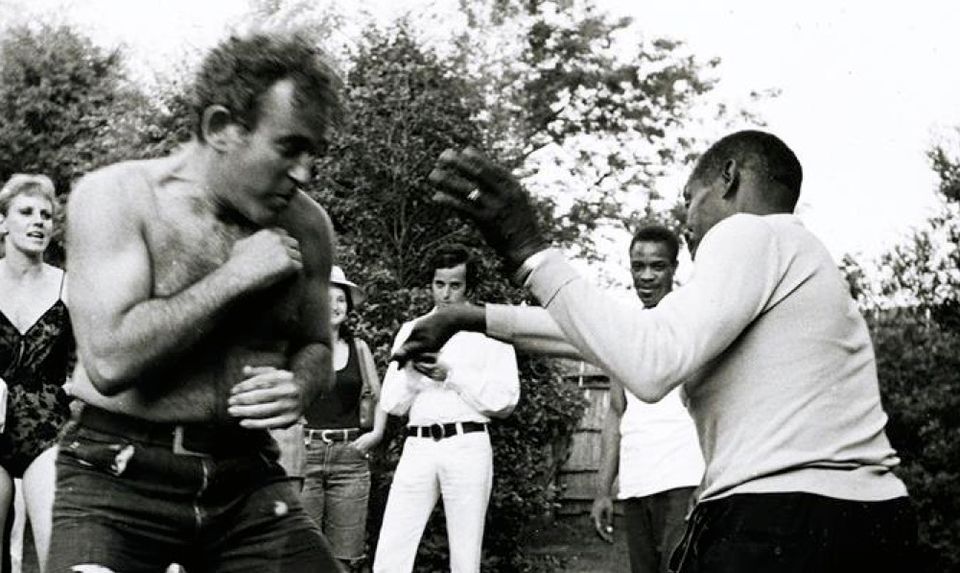 WORLD PREMIERE — Norman Mailer, a towering figure in American literature, had a life that was certainly stranger than fiction. From his formative years in Brooklyn, through his career as a preeminent cultural voice, we follow Mailer's life through 6 marriages, 9 children, 11 bestselling books and 2 Pulitzer Prizes as he solidifies his place in the literary pantheon. With access to Mailer's family and never before seen footage, this biography details the life and times of an American icon.
Follow the link below for information on how to stream the Triage Norman Mailer documentary. John Buffalo Mailer is one of the executive producers of the film, which will be shown November 10 (6:30 p.m.) in NYC and the New York City Documentary Film Festival. If you want to go to the premiere you can get info on tickets via the link.

Maggie McKinley, Barbara Wasserman, Susan Mailer, and John Buffalo are interviewed in the film, along with David Denby, James Wolcott, Ron Fried, and John Waters, and several other Mailer family members. Justin Bozung and J. Michael Lennon were consultants.