Mailer on "Gilmore Girls"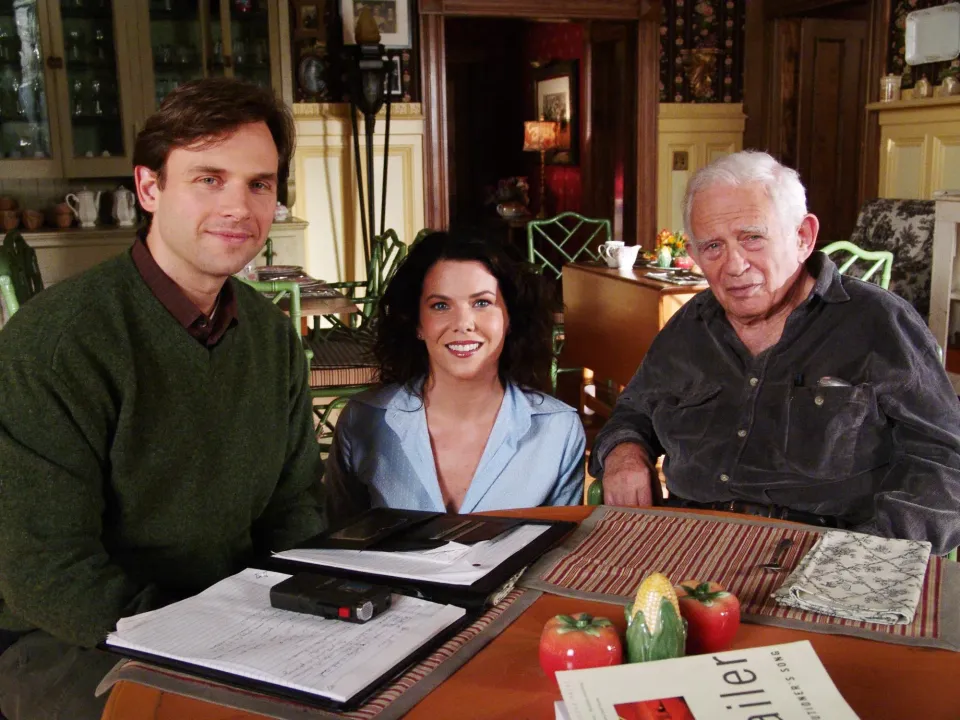 Showbiz Cheat Sheet's Elise Nelson reminisces about the time Norman Mailer guest starred on Gilmore Girls and explains why Mailer was able to improvise lines when others were forbidden from doing so. In the episode (Season 5 Episode 6, "Norman Mailer, I'm Pregnant!"), Mailer was being interviewed by a journalist, played by Stephen Mailer, and his presence only ended up irritating the character Sookie St. James played by Melissa McCarthy.
Nelson writes:
Sherman-Palladino [the showrunner] agreed the cameo was "so bizarre" but also "pretty cool." She and the writers really wanted the legendary figure on set, and they got him. Gilmore Girls wanted his cameo so badly that they even let Mailer get away with improv.
Apparently Mailer only agreed to the cameo in order to work with his son Stephen, so he stipulated: "I told them I couldn't memorize any lines; it had to be improvisation." Yeah, that checks out.