100 Years of Norman Mailer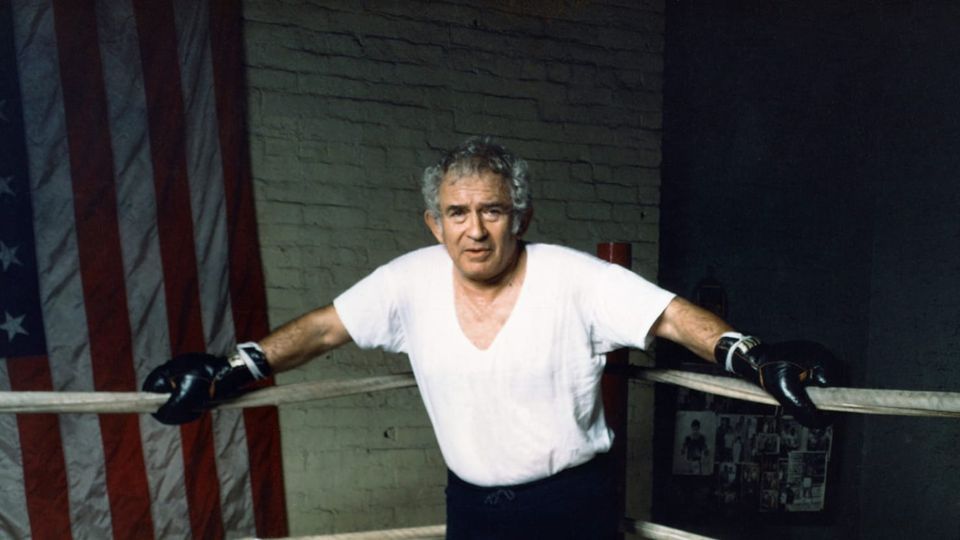 Norman Mailer, one of the most iconic and influential American writers of the 20th century, would have turned 100 years old today, January 31, 2023. Born in Long Branch, New Jersey in 1923, Mailer was a novelist, journalist, columnist, poet, short story writer, biographer, playwright, literary critic, public intellectual, politician, actor, filmmaker, and social critic whose work helped to shape the literary landscape of his time and left a profound legacy for the future. This year also happens to be the 75th anniversary of the publication of his first novel The Naked and the Dead, the book that launched him as if "shot out of a cannon," as he put it, into literary celebrity.
The Naked and the Dead was published in 1948 and was based on his experiences as a soldier in World War II. The book, which was a bestseller, established Mailer as a major literary figure and marked the beginning of a long and varied career that would see him publish more than 30 books, including novels, nonfiction, and plays.
One of Mailer's greatest strengths as a writer was his ability to blend fact and fiction in his work, creating a unique form of public reportage that was both journalistic and novelistic. He was a central innovator in the participatory and New Journalism of the sixties and seventies, opening forever boundaries between genres and demonstrating that writing itself is a medium of intimate discovery in our post-modern reality. His nonfiction works, such as The Armies of the Night and Miami and the Siege of Chicago, were groundbreaking in their use of techniques such as stream-of-consciousness narrative and multiple points of view. These works were not only critically acclaimed but also helped to establish Mailer as one of the most important voices in American journalism.
Mailer's novels were equally innovative, tackling subjects from existentialism to technology to capital punishment to imperialism to feminism to race, from World War II to the Cold War to the Vietnam War, from Marilyn Monroe to Picasso to Hitler. Novels like An American Dream and Why Are We in Vietnam? were not only powerful works of fiction but also commentaries on the state of America. As Maggie McKinley notes, his work is "intellectually rigorous, deeply researched, and ambitious, [and] pushes us to consider uncomfortable truths about American history, politics, norms, and identity." In his keynote address celebrating the inauguration of the Mailer archives at the University of Texas Ransom Center, Morris Dickstein said, "You could no doubt write a history of the age through Mailer's idiosyncratic involvement in it."
Among his achievements as an American author of lasting literary significance and influence are  two Pulitzer Prizes, a National Book Award, the National Book Foundation Medal for Distinguished Contribution to American Letters, the Presidency of PEN America, the Harvard University Signet Medal for Achievement in the Arts (twice), the Emerson-Thoreau Medal from the American Academy of Arts and Sciences, the co-founding of The Village Voice, more than forty books of fiction and nonfiction, uncountable essays and speeches and interviews, and four produced films. David Remnick, editor of The New Yorker, called Mailer "the American Balzac." Through Mailer's political reporting and such collections as The Presidential Papers, Cannibals and Christians, The Time of Our Time, Why Are We at War?, to The Big Empty, Mailer has written through his original vision and protean styles about the celebrities and the political, economic, and social issues of our time.
Mailer was not only a gifted writer but also a public figure who was known for his controversial opinions and behavior. He was and still is a controversial figure, one who has too often been judged by his worst days rather than his best—or rather than judged by his worst, his ordinary, and his best days. One who has been embargoed from academic literary anthologies since the late 1990s, presaging our current "cancel culture." But as Arthur Schlesinger, Jr., in his citation during Mailer's induction into the American Academy of Arts and Letters in 1984, said of Mailer: "In a career of living dangerously, he has shown qualities of passion, imagination, literary power and psychological subtlety that will surely make posterity regard him as one of the giants—if at times a wounded giant—of our age." Despite his controversial reputation, Mailer was also a respected intellectual who was known for his deep understanding of American culture and politics.
A giant wounded by his worst days and by those who chose to use Mailer's flawed humanity, sometimes on public display, against him whenever possible. Novelist William Kennedy, in a tribute to Mailer at the 2008 meeting at the Academy of Arts and Letters, acknowledged Mailer's achievements and his mixed reception in our popular and literary cultures: "He was the ubiquitous radical moralist, historian, and public scourge, his readers were legion, as were his enemies, and he was a singular mind, the literary phenomenon of his generation."
Despite those detractors, those "enemies," Kennedy spoke of, Toni Morrison emphasized  during her introduction of Mailer at the National Book Award Lifetime Achievement dinner in 2005 that Mailer is such a "carnivorous intelligence accompanied by huge and provocative talent that the history of American literature in the 20th and early 21st century would be both depleted and inaccurate, minus the inclusion of the work of Norman Mailer."
The centenary of Mailer's birth is an opportunity to celebrate the life and work of one of America's most important writers. His contributions to literature, journalism, and public discourse were significant and continue to resonate. His work remains as relevant and thought-provoking today as it was when it was first published, and it is a testament to Mailer's enduring legacy that his writings continue to be studied and admired by generations of readers.
In honor of Mailer's centenary, it is fitting to revisit his work, to remember the man and his impact on American literature and culture. Mailer's influence on the literary landscape and the way in which he defined himself as a public intellectual continues to be felt today. As we celebrate the centenary of his birth, it is a reminder of the power of Mailer's work to provoke and inspire, and of the enduring legacy of one of America's greatest writers.
---
Announcing the upcoming publication of Reflections: 100 Years of Norman Mailer in early 2023, edited by Gerald R. Lucas and Maggie McKinley. It features tributes and remembrances from more than fifty friends and family members to commemorate Mailer's centenary. A pre-order link is coming soon.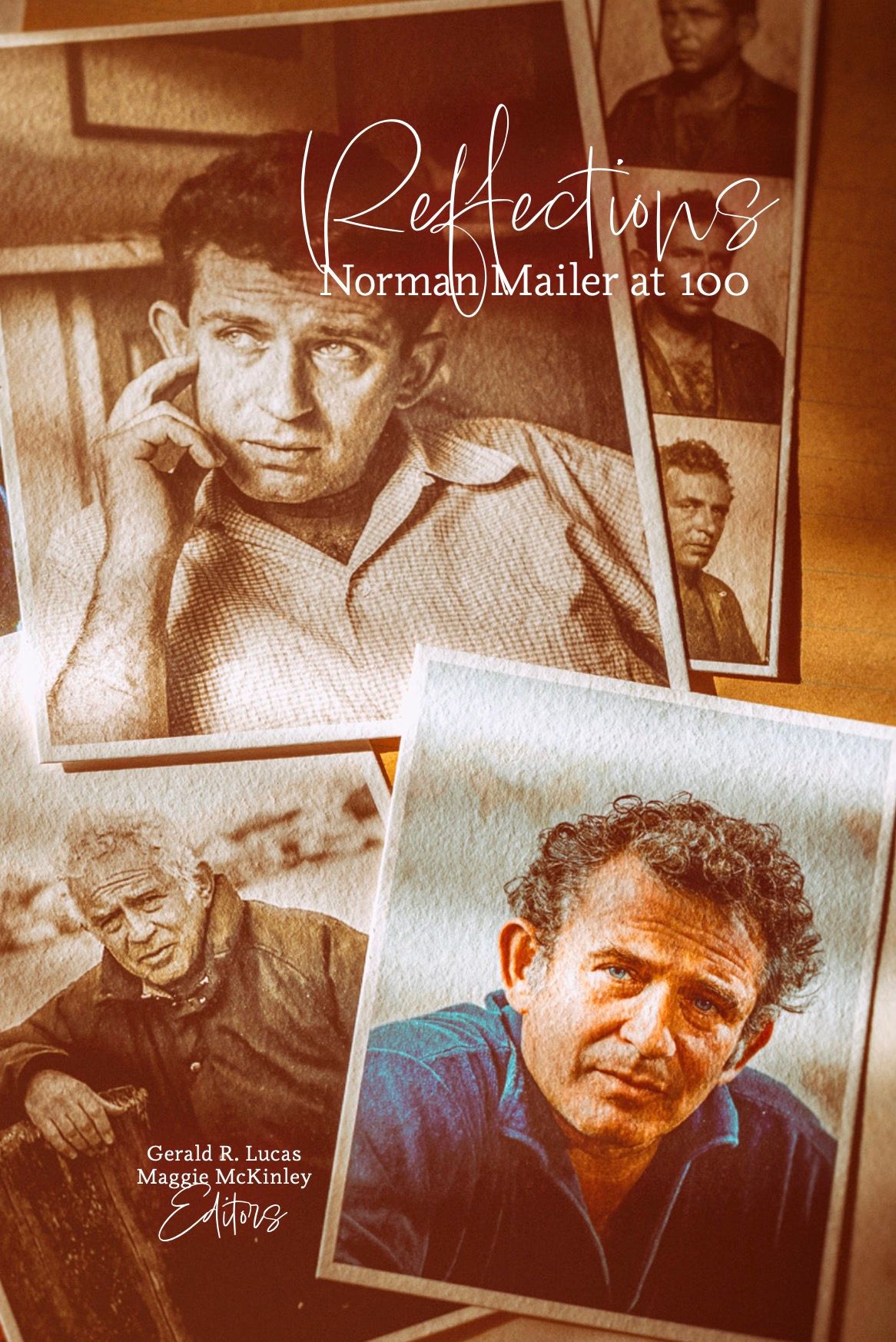 ---
I would like to acknowledge the generous help of Robert J. Begiebing and Maggie McKinley specifically and the Society membership in general in the writing of this post.